Jewellery Services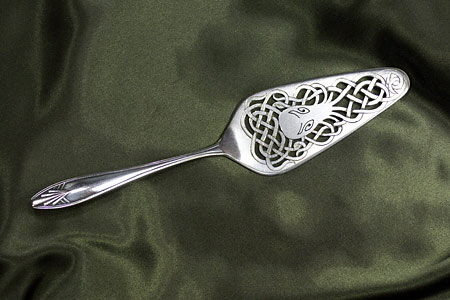 Yes! I do jewellery repairs, refurbishment
and full custom manufacture.

Repairs from rebuilding large chandeliers to the repair
of a small charm, through to the manufacture of awards,
custom buckles, rings, or in fact any jewellery item.

As an example of the breadth of work I undertake the sample image here shows an absinthe spoon that has been created (hand pierced and engraved)from a cake slice, so it can be used for either. In sterling silver.
The Kraken Absinthe Spoon $460

I provide full manufacturing and repair services.

Click to email me with an enquiry.